« Un cocktail, des Cocteau »
Eternal teenagers, romantic rockers and nostalgic eighties fans will find themselves immersed in a sea of electric-pink neon lights, peaceful blue curaçao and barroom acrobatics.
The revolutionaries in the soul and the indignant of all kinds will undoubtedly imagine a city in the grip of flames, on a barricade, a bottle in hand, a flaming rag in the other.
The tourists, toes in the air, will immediately see a glass with whimsical shapes, shimmering colours, covered in promising condensation, filled with life-saving ice, appear under their parasol.
The dandies, finally, will willingly project themselves into a private club with warm woodwork, sheltered from the gaze of the general public, perhaps in the company of Ernest Hemingway, Winston Churchill or Thomas Shelby, for the most daring.
The word cocktail leaves no one indifferent, and brings together under its banner both Tom Cruise and Vyacheslav Molotov, the seaside torpor of a summer holiday or the hushed charm of the aristocracy...
When, in 2014, Dave Broom published his book "Whisky: The Manual", he tasted his whiskies neat but also mixed with cola, soda water, ginger ale, iced tea or coconut water. This last one is a very harmonious blend with peaty whiskies such as Johnnie Walker Black Label, Bowmore 12 year old or Kilchoman Machir Bay.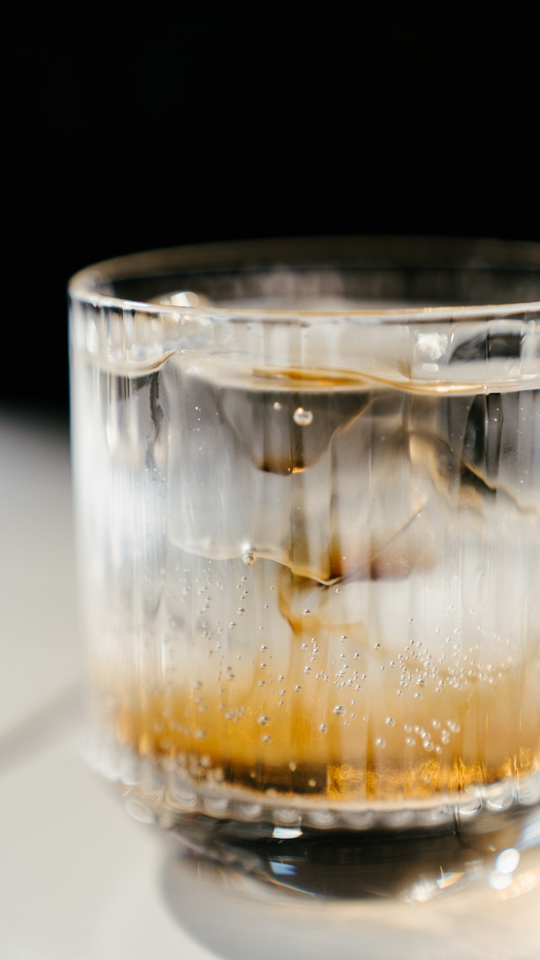 50ml James Eadie Trade Mark X whisky
100ml coconut water
5ml sugar syrup
---
1. Fill a tumbler or an old fashioned glass with ice cubes
2. Pour in the whisky and sugar syrup
3. Stir with a bar spoon
4. Add ice cubes if necessary
5. Pour in the coconut water
6. Stir again
7. Serve immediately
Horse's Neck traces its origins to the late 19th century, when it was made with brandy, and was considered the ideal drink for watching horse races on hot summer days. It takes its name from the long, curled lemon peel that snakes its way inside the glass. Its "with a kick" version is made with bourbon or rye whiskey.
50ml Mark Twain Bourbon
100ml East Imperial Thai Dry Ginger Ale
1 dash Angostura Bitters
Whole zest of a lemon
---
1. Place the whole peel of a lemon in a tumbler glass, having squeezed it lightly beforehanddans un verre tumbler en l'ayant pressé légèrement au préalable
2. Fill the glass with ice cubes
3. Pour in the bourbon and add a dash of bitters
4. Stir with a bar spoon
5. Add ice cubes if necessary
6. Pour in the ginger ale
7. Stir again
8. Serve immediately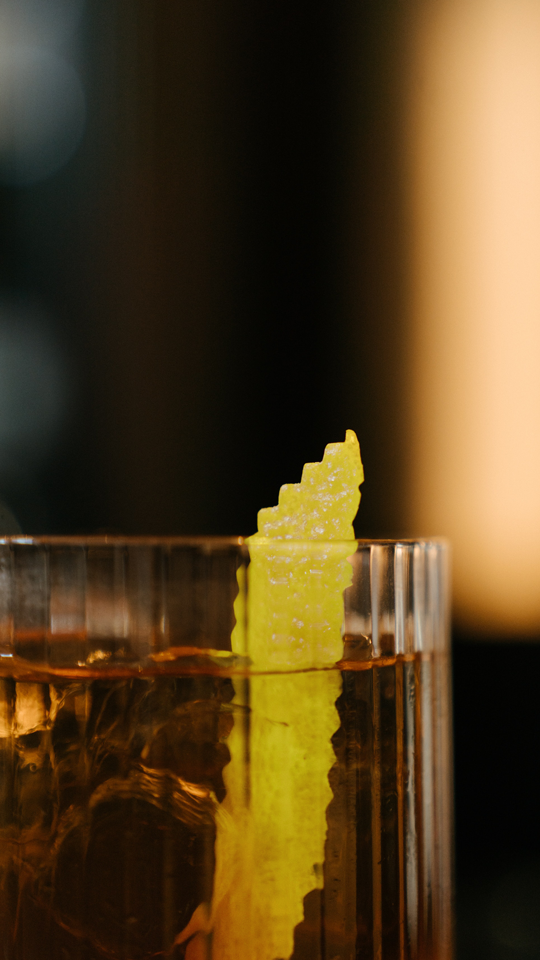 On May 13th, 1806, a New York newspaper published the first known definition of the word "cocktail". At the time, it was a drink mixing a spirit, sugar, bitters and water (ice). Some eighty years later, Martin Cuneo, a bartender at the Pendennis Club in Louisville, Kentucky, made a "bourbon the old fashioned way" for James E. Pepper (owner of the bourbon brand of the same name). The Old Fashioned, as Don Draper would consume it in the 2007 TV series Mad Men, was born.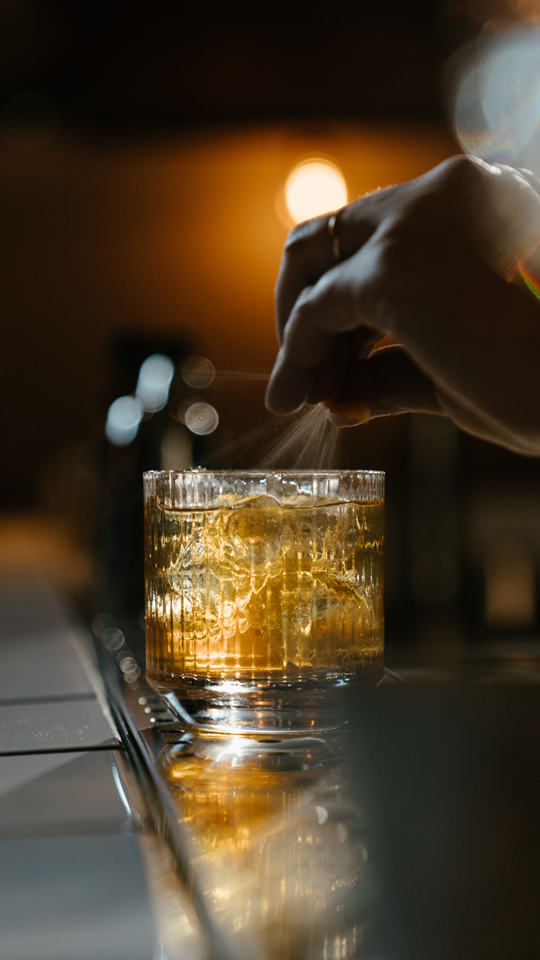 50ml Old Overholt Rye Whiskey
10ml sugar syrup
1 dash Angostura Bitters
orange peel and a brandied cherry
---
1. Fill an Old Fashioned glass with ice cubes
2. Pour in half the rye whiskey, sugar and a dash of bitters
3. Stir with a bar spoon
4. Add ice cubes if necessary
5. Pour in the other half of the rye whiskey
6. Stir again
7. Decorate with a lightly squeezed orange peel (see photo) and a brandied cherry
8. Serve immediately
In 1941, a salesman trying to introduce vodka to the United States met a ginger beer salesman. They had the bartender at the Chatham Hotel in New York mix their respective products and add lime juice and a dash of bitters. This is how the Moscow Mule was created and quickly became a classic. In addition to its flavours, its fame also comes from its container, a copper cup, which can be replaced if necessary by a large glass. As this blend can be made with almost any spirit, there are now many variations.
50ml Royal Lochnagar 12 year old whisky
20ml lime juice
100ml East Imperial Mombasa Ginger Beer
1 dash Angostura Bitters
---
1. Fill a copper cup with ice cubes
2. Pour in the whisky, the lime juice and add a dash of bitters
4. Stir with a bar spoon
5. Add ice cubes if necessary
6. Pour in the ginger beer
7. Stir again
8. Serve immediately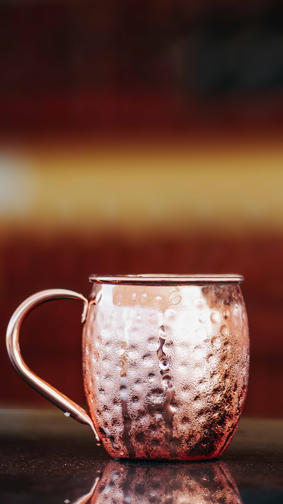 ©Photos : entête : Edward Howell / introduction : Adam Jaime / cocktails : Cotton Bro & Keegan Checks