Laphroaig 16 year old 2005
Duncan Taylor
Scotland, Islay, Single Malt Scotch Whisky
70 cl, 53,7 %Vol
Free delivery from 130 € in metropolitan France, Click & Collect, Customer service - response within 24 hours, Secure and discreet packaging
Characteristics
Product details:
| | |
| --- | --- |
| Type / Subtype | Scotch Whisky - Single Malt |
| Brand / Distillery | Laphroaig |
| Country/ Region | Scotland - Islay |
| Strengh | 53.7 %Vol |
| Size | 70cl |
| Peated | Heavily Peated |
| Vintage | 2005 |
| Price range | Plus de 100€ |
| Embouteilleur | Duncan Taylor |
Founded in 1815, the distillery produces "the most richly flavoured of all Scotch whiskies" according to its label and is located in the south of the island, not far from the Lagavulin and Ardbeg distilleries, with which it forms the trio of "Kildalton distilleries". Its history has been marked by tragic accidents and numerous takeovers, but also by the personality of the famous Bessie Williamson who ran the distillery from 1954 to 1972, one of the few women to work in that capacity. The malt produced by the distillery is renowned worldwide for its asphalt flavours and as a medicinal malt, so much so that Laphroaig was legally sold in the United States during prohibition and was prescribed for "medicinal purposes". 20% of the malt is still dried by peat fires on site, while the rest hails from the Port Ellen Malting house. The distillery has one of the best visitor centres in the area and includes a shop and a tasting bar. Members of the Friends of Laphroaig are even given ownership of a 'square foot' of land on the distillery grounds.
Related Products
Epuisé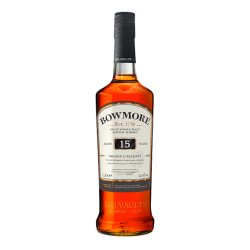 100cl
Scotland, Islay Single Malt Scotch Whisky
Notify me
Epuisé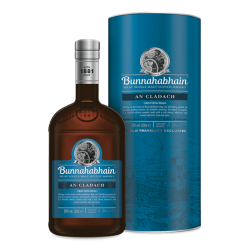 100cl
Scotland, Islay Single Malt Scotch Whisky
Notify me