Mount Gay Black Barrel
Double Cask
Barbados, Molasses Rum
70 cl, 43 %Vol
Free delivery from 130 € in metropolitan France, Click & Collect, Customer service - response within 24 hours, Secure and discreet packaging
Characteristics
Product details:
| | |
| --- | --- |
| Type / Subtype | Molasses Rum |
| Brand / Distillery | Mount Gay |
| Country/ Region | Barbados - Barbade |
| Strengh | 43 %Vol |
| Size | 70cl |
| Packaging | Case |
| Price range | De 40 à 60€ |
"The rum that invented rum". This says a lot about the history and reputation of the Mount Gay distillery. If Barbados is considered by many specialists as the land of origin of this spirit, it is mainly because of its anteriority in this matter. Mount Gay has been producing rum officially since 1703 (the first written record), but more likely since 1667 at least. It is still an exception today because its distillers have never completely given in to the siren song of the column still. Single and double distillation are practised, and the eaux de vie are mostly aged in old Bourbon barrels, sometimes with the addition of new oak. The entire production is based on local ingredients: from pure water, filtered through coral limestone soil, to molasses (nicknamed "black gold"), to carefully selected yeast. The rums produced by Mount Gay are typical of the island's style: more powerful than most Caribbean rums, but with exemplary finesse and smoothness. It is said that in 1758, George Washington, campaigning for his election to the Virginia House, served his future constituents Barbados rum by the ladleful from the barrel. With electoral success at the end!
Related Products
Epuisé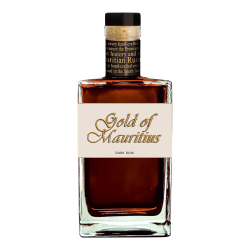 Notify me