Meletti Liquore al Caffè
Italy, Marches, Coffee Liquor
70 cl, 32 %Vol
Free delivery from 130 € in metropolitan France, Click & Collect, Customer service - response within 24 hours, Secure and discreet packaging
Characteristics
Product details:
| | |
| --- | --- |
| Type / Subtype | Coffee Liquor |
| Brand / Distillery | Meletti |
| Country/ Region | Italy - Marches |
| Strengh | 32 %Vol |
| Size | 70cl |
| Packaging | None |
| Price range | De 0 à 40€ |
Since 1870, the Meletti family has been producing Italy's most prized liqueurs in the fertile land of Ascoli Piceno, on the Adriatic coast of Le Marche. Following in the footsteps of the founder Silvio Meletti, the finest natural ingredients are cultivated, selected and blended to produce stylish aperitifs and liqueurs. Silvio Meletti wanted to create a local product that could compete with expensive imported liqueurs. Having carefully studied various distillation processes, Silvio developed a unique production method using a bain-marie still which allows a slow evaporation that makes very aromatic distillates. This distillation process, along with original recipes, have been passed down through generations of Melettis and now form the foundation of the family's expertise. Most of the ingredients come from local producers in Le Marche, who work exclusively with Meletti.
Related Products
Epuisé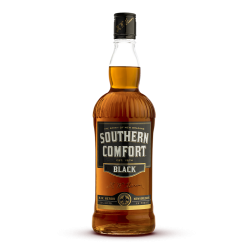 United States, Louisianne, Whisky Liquor
Notify me