Highland Park 18 year old
Viking Pride
Scotland, Orkney Single Malt Scotch Whisky
70 cl, 43 %Vol
Free delivery from 130 € in metropolitan France, Click & Collect, Customer service - response within 24 hours, Secure and discreet packaging
Characteristics
Product details:
| | |
| --- | --- |
| Type / Subtype | Scotch Whisky - Single Malt |
| Brand / Distillery | Highland Park |
| Country/ Region | Scotland - Orkney |
| Strengh | 43 %Vol |
| Size | 70cl |
| Peated | Slightly Peated |
| Packaging | Case |
| Price range | Plus de 100€ |
It is difficult to describe the whisky produced in Highland Park. However, its taste is often unmistakable. Complete, balanced, it is a wide-ranging whisky, at least the older versions, especially the 18 Year Old which is still a landmark today, more than 40 years after it was first released. Founded by David Robertson in 1798, the distillery is now part of the Edrington group. Its whiskies are renowned for their pleasant body and generous fullness, produced by the ex-sherry casks, a hint of iodine, and above all, a touch of peat, more or less pronounced depending on the version. This peat, so emblematic of Orkney, is rich with intense heather notes. It is claimed that the person in charge of drying the malt in the kiln throws a sprig of heather into the fire for each batch. In recent years, the Highland Park series has expanded to the point of becoming very broad. Its two original aged single malts, the 12 Year Old and the 18 Year Old, remain a must for any self-respecting whisky lover.
Related Products
Epuisé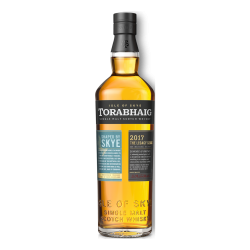 Notify me